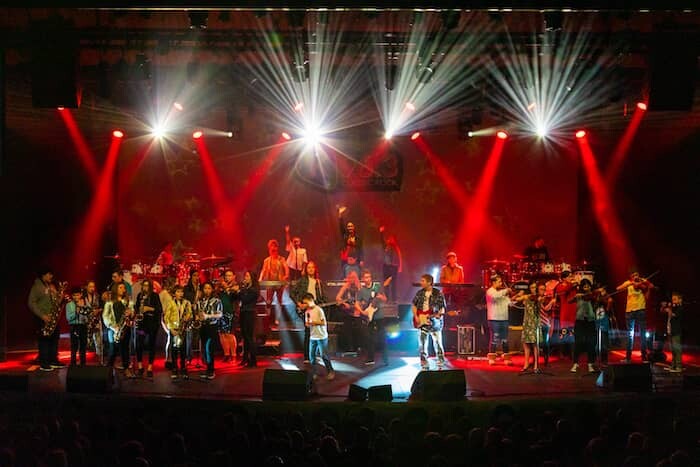 Rock Concert Job Responsibilities
Putting on a student rock concert is a lot of work with a lot of moving parts. Without organization and people to take on various roles, it's not possible to do everything.
But with a team of teachers, volunteers and hired hands, it's makes for light work.
There are a few jobs to delegate for a student concert:
Show producer (1)
Box Office help (1-2)
Ticket takers  (3-4)
Sound Man
Light Tech
Show Runner (Producers assistant)
Backstage supervisers (3)
Guitar Tuner (1)
Stage Manager (2)
MC (1)
Guitar Techs (2)
Keyboard Tech (2)
Drum Tech (1-2)
Vocal Tech (1-2)
Room Supervisor
Total 13-18 people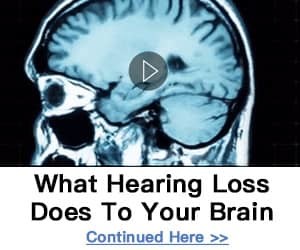 Load Up And Set Up Logistics
Before the show even takes place, you need to load up all the equipment.
First you need a way to transport the equipment.
You can try multiple vehicles but you honestly need a moving van.
After shopping around and using other rental services we found UHAUL to be the least expensive.
For us a 15′ Truck was all we needed. Anything smaller and we would need to use extra cars or mini vans (teacher or parents).
You should reserve the Moving truck a few months before the show and follow up a couple of weeks to make sure the truck with be there. I have seen it happen that a reservation got lost and a truck wasn't available. It never happened with us, but witnessed while I was in line at pick up. After witnessing that, I made sure I called in advance just to make sure everything was good to go for my reservation.
The Day of the Van pick up, we arrange to have the rental of the theatre to start at 1pm to load in the equipment.  Then work back wards for time to load up the equipment. If you have a team of 6-8 people, you can be loaded up in 20-25 minutes. Then there's travel time to the theatre (10 minute trip for us).  45 minutes should work but you may want to leave extra time just in case.
Then it's off to the theatre to set up.
Many Hands Make Light Work
Set up can be done in an hour if you have 20-25 people. For every person you don't have, you can plan on adding 10 minutes to the set up time.
First, set up the 4×8 stage platforms in the configuration or design you want.
After that, bring in the snake from the mixing board and set up Drums, Guitar amps, Keyboards, Microphones, etc. and start plugging them all in.
Once you get the OK from the sound man, start running xlr cables from the microphones to the snake.
After the mics, cables and equipment are in place, then you cover the empty fronts and open areas under the stage platform legs with skirting. If you're renting the 4×8 sheets, ask for skirts otherwise if they're a part of the theatre rental, ask the theatre techs where they are so you can wrap the platforms.
So here's how it initially looks time wise:
2-3 months before the show reserve the moving truck
Tell theatre, load in time is 1pm
Load up is 12-12:15pm
Travel to theatre 10 min
Set up stage 1-1.5 hours (depending)
3 hours later you should be ready to do a sound check with teachers before students come in.
Concert Job Assignments
Show Producer
The Show producer fills in where ever is necessary. Ticket taking, troubleshooting, sponsor liaison, side stage help, Help back stage, helping musicians on stage.
The Producer is also responsible for ordering in food and drinks for concert help.
Box Office
1-2 people should work well. One person is in charge of collecting money, the other is trouble shooting or running questions to the show producer (see Show runner) or other help
Ticket Takers / Scanners
When people comes to see our show, they are greeted by one of our teachers or a volunteer who would scan their tickets at the door. In the most part this went smoothly.
Ticket scanning/taking was done with a QR/Bar code scanner (Evenbrite App for organizers). The Scanning App was installed on 3 ticket takers phones or iPad.
During one event we did see issues with one of our iPads. It turned out to be a dirty camera lens. If you're having problems getting a ticket to scan, start there.
Backstage Concert Job Responsibilities
There are a lot of things to do back stage at a student rock concert!
Your Teachers should be assigned a job position.
Back stage supervisors (3 people): 
At our concerts, students arrive one hour before the show and get lined up into their bands in an area large enough to hold 160-200 people.
The names of each song in the concert are written on a piece of paper with a marker and then taped to the wall with 9-13 chairs under it. A person at the door will direct students on where they should look for their band. (Use Painters tape so no residue is left behind. Don't use Duct tape).
Once students are with their band, they can do things like tune up. (Make sure students bring their tuners but have one or two on hand in case they forgot)
Pro Tip: Keep two extra packages of strings on hand in case someone breaks a string back stage. Students should be reminded before they come to the concert that they should change their strings to avoid an embarrassing break on stage (It happens).
Make sure a print out with the order of the songs is taped to the wall as well so students can see where they are in the show.
Students should stay with their band while they are back stage. Play a game, talk, read. But Ideally they should be reminded to hang out and talk to their group. Students can open the conversation with "what school do you go to?", "How many concerts have you been in?" or "Who's your teacher at the music school?" A lot of friendships can start this way.
Students can leave their band to use the washroom, get a drink or ask a question to one of the supervisors but otherwise stay with their group.
If a student or students leave their group and wanders off to "have some fun" they might miss their chance to perform.
Holding area/Guitar Tuning station: 
Once students are called to the next area (the Holding Area), they can tune again. Then it's onto side stage.
Stage Managers (2 people):
One Is responsible to open the door for students from the holding area and the other is side stage watching for the cue to let students on stage.
The cue to go on stage is as soon as applause is done and the previous students walk off stage.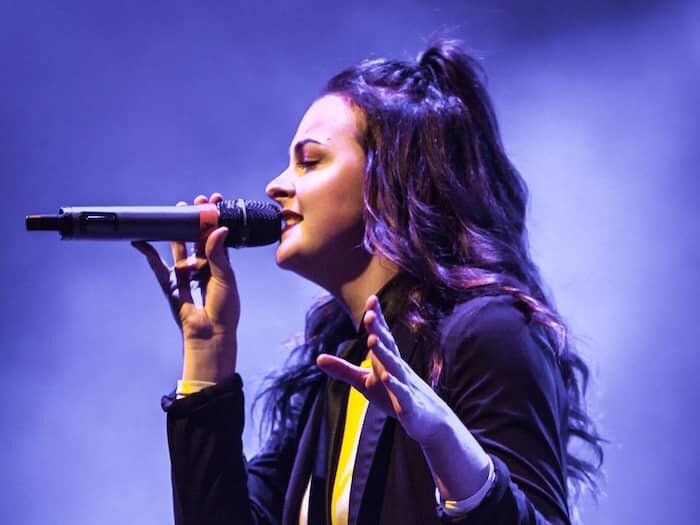 Runner: 
One person should be assigned to run from side stage to back stage or to the sound man with instructions as they come up.
Master of Ceremonies or MC: 
Introduces the show, sponsors and show producer and then introduces each performer and the song title (sometimes with a bit of trivia behind the song).
Guitar Tech:
The Guitar tech will help students plug in and dial in the tone and gain needed for the song. Lead Guitar should ideally be on one side of the stage consistently to make it easier of the sound man to follow. The Guitar tech should be able to change Guitar strings and do basic maintenance of Guitars.
Keyboard Tech:
Keyboard tech helps with patch changes and is there to trouble shoot any on stage issues that come up
Drum Tech:
The Drum tech helps get students comfortable, adjusts Drum throne height, helps establish tempo (use a metronome app or metronome on an electronic drum kit), troubleshoots and answers questions.
Vocal Tech:
Adjusts mic stand height on all mics (if students need help), passes on wireless microphones if not in a stand, brings lead singer their mic stand from side stage if necessary, troubleshoots.
Dressing room needs and food coordinator:
This assignment requires the ordering of food, drinks and sweets for concert help or volunteers. These are ordered before the concert starts.
Reimbursement for food and drinks comes out of the expenses of the show.
Room Supervisor:
This person will also keep an eye on the dressing room to make sure students aren't taking/eating food that is for the concert helpers. This was my job as show producer but can be done by the runner or a vocal tech.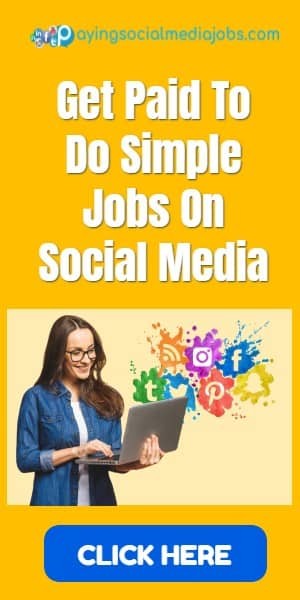 Noel Wentworth is the former Vice President of Education of the multi award winning Wentworth Music Education and is available available for consultation. You can reach him below.
Contact