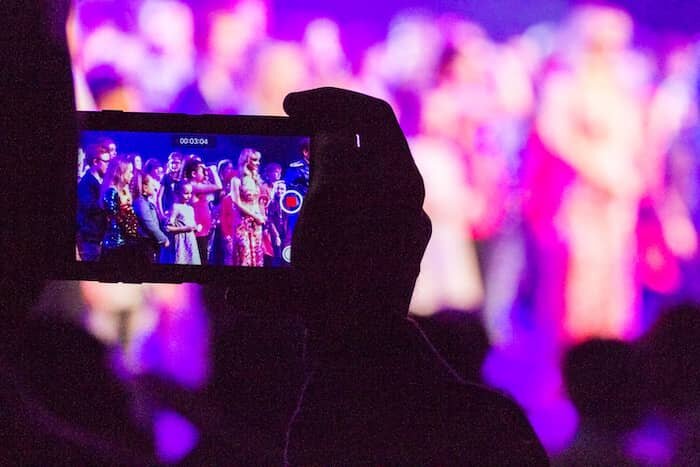 How To Get More Music Students
Want to get more music students?
After being a music school owner and operator for 17 years and a private teacher for 27, I can definitely say I've gained a lot of insight and do's and don'ts to running a music school and private teaching business.
Here are my best tips and ideas to get more music students!
Music Lesson Marketing Ideas
There has definitely been a lot of changes to how we find or recruit new music students over the last two decades.
In the past 17 years alone we grew our weekly student headcount from 88 students to over 1200 private music students.
Crazy right?
It's crazier to me that we only live in a city of around 140,000 people and have competition everywhere!
So how did it happen?
I can tell you that it doesn't just happen because your doors are open. This happens because of advertising, word of mouth, marketing and subtle/not so subtle self promotion.
What I can also tell you is that a lot of age old principles still work.
Let's start with the power of a story.
Do Stories Work As Advertising
YES! A thousand time over, YES!
Think about it. Stories are what our entire culture(s) are based off of. They're also the foundation of the media.
Can you recall a story or memory in your life? Something that you can remember clearly that impacted you?
You can because whatever you heard, saw or had happen to you, created an emotional response. This in turn created a memory.
Now, relate that to a story or experience about a business. Did the business do something good or bad that caused you to take note of their name?
Now, how the heck does a music teacher or music school owner know this?
Because I had to find proof why what I was doing was working so I could relate it to other successful businesses.
I can tell you stories work the same as traditional advertising. In fact, they are even better and quite often free.
What we're talking about is ultimately creating "Top of Mind Awareness" or being the first thing people think of on a topic. For example: Being the first business you think of when someone wants to take music lessons.
So, how do we apply top of mind awareness to growing your music school or private teaching?
How Can I Attract More Music Students
Creating a memory or building Top of mind awareness for your music lessons is an important way to attract more music students.
You can do this in a couple of ways. And you know what, other companies and corporations are doing exactly the same thing right now.
Bare with me as I walk you through this.
I want you to think of the name of a fast food restaurant in your head.
Any one of them. Doesn't matter which one.
OK, have you thought of one?
There are no wrong answers here, I just want you to think about why you thought of that business name over dozens of others.
If you're curious about your answer, If you're over 30 you probably thought McDonalds (I bet you can even sing the 5 note Ba, ba, ba, ba, bah in your head). In Canada if your under 30 you probably said A&W.
Why?
Repetition!
How do you get better at playing an instrument or remember anything for that matter? Repetition.
So, how many times are you getting your Music School or personal name mentioned in a week, a month, a year?
How many times do the big corporations do it?
Pro-Tip, studies show businesses that have the most top of mind awareness have the market share in whatever they are doing (or they are on their way to it).
How Stories Can Get More Music Students
I found that if I created one big story a month and followed up bi weekly, year round, it gave me a tonne of exposure to my brand name and completely differentiated us from our competition.
So, do you want more students? Stories = Memories = Top of Mind Awareness = Market Share
But you have to do it consistently, repetitively just like practice for people to remember your name.
How To Advertise Private Music Lessons On A Budget
I'm not going to say using a traditional media source or paying money for advertising doesn't work. It does, but I have been on a near non-existent advertising budget for years. I needed  to come up with inexpensive ways for letting our community know we offer lessons.
Here are some ideas that will create a story that you can share with your social media networks, community and news sources.
Music Makes a difference
A BIG student concert
Charitable donations from a musical event or activity
A community event
Taking a trip to play music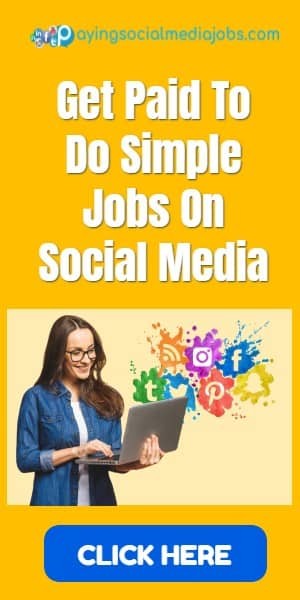 Music Makes A Difference Story
Is there a student or customers life that was so impacted by music or lessons that you could write about the results?
Sharing the story on social media and using hashtags is a great start, but consider writing a press release to send out to the media explaining the story and the impact music has had.
For example, we had one of my former students who was a young adult in his late 20's, pass away. Music was a huge part of his life.
Instead of flowers, his family collected money to put together a musical bursary of music lessons and a new instrument for a few families in need. They contacted us to make the connections and create the bursaries.
This became a story that got a substantial amount of press.
You Get What You Give
This age old saying is so true. Are you just giving your students music lessons, or are you giving them/arranging opportunities for them to use their developing skills?
Music Recitals are expected.
Studio time is an cool option.
But there's something missing.
Culture.
Culture only happens when you bring people together.
Culture, can create A LOT of word of mouth advertising for your business.
See more of how we did it here
A BIG Concert Is Marketing
If you offer lessons on Drums, Guitar, Bass, Vocal, Piano and Strings, etc, why not organize all the students in groups, bands or ensembles and put them on a big stage as a concert recital? One song per person and instrument. If you do it big enough and work on the visual aspects to create a show, that will create a story and memory. Families will talk about it for years!
As a rule of thumb, just like a traditional music recital students are on stage for one song but once students get the feeling of what it's like to be on stage in front of a sold out audience of over 800 people, they'll want more!
So, if a student wants to be on stage more, they'll have to double up and learn a second instrument.
I can't tell you how often we saw students take lessons on 2 or 3 instruments just so they can be on stage more. This increased our roster by over 5% and created a music lesson culture that included students and parents who spread endless accolades about how we were the music school to come to.
We also got a lot of unexpected advertising and marketing from these shows too. Read more on how to Advertise for free here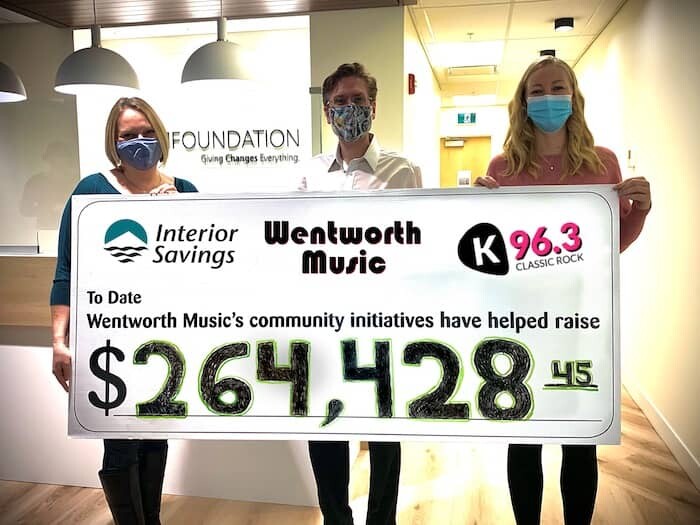 Local Charitable Donations Create Community Engagement
As I was mentioning, our music school puts on big tour-like rock concerts. We sell tickets but with all proceeds benefitting our local hospitals children's ward.
We don't make money but our name gets mentioned over and over. For over 8 months through the promotion of two concerts, event listings, social media, press releases and posters this has created MASSIVE community exposure to our name. The cheque presentation is posted as a separate story creating huge business visibility and creating a positive community response.
A Community Event
We do several of these a year. All of them get our name mentioned repetitively.
For example:
Musical Petting Zoo
The community (mainly kids and parents) are invited to our music store, block party, festival, community event to try different instruments under the supervision of the teachers for a few hours.
If the teachers sell themselves, they will pick up 2-10 students on average from the event!
In reality though, from a marketing standpoint it doesn't matter if anyone shows up. If you did your due diligence to promote the event you got your name mentioned.
Deliver Your Product (Music Lessons) To The Market
If you have a student band or have a group you can put together with you students, give them the opportunity to play live! Better yet, how about lining up a gig at a children's festival or summer music series in a park?
A very successful strategy is to do a show like this, have the students play one or two songs and then get the lead singer or music school representative say over the microphone like "Ok, we can play but we want you to play with us!".
Invite kids in the audience to join the band on stage and play a hand drum, clap, percussion, sing or say something in the microphone, etc. what are the chances your going to hand out a lot of flyers, business cards, brochures, etc. to parents who have seen how much fun their kids had on stage or watched other kids having a great time!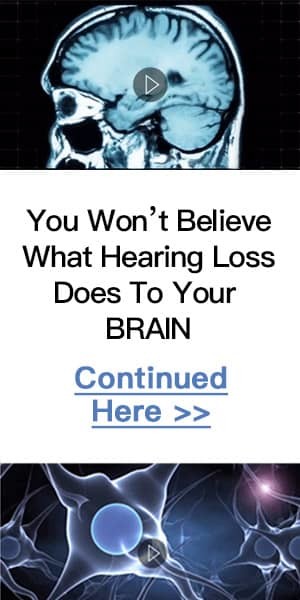 You Get What You Give 
You Get What You Give, this age old saying is so true.
Are you just giving your students music lessons, or are you giving them/arranging opportunities for them to use their developing skills or the reason why they wanted to learn an instrument to begin with?
Music Recitals are expected.
Recording Studio time is a cool option.
But there's something missing.
Culture.
Culture only happens when you bring people together.
Culture, can create A LOT of word of mouth advertising for your business.
Taking A Trip To Play Music
This is probably the most fun. It's like a mini vacation or the feeling of being on tour. Through these trips great memories and friendships develop.
A trip will inevitably create a story you can share about students living their dream and it will get your name mentioned on Social media and possibly news sources.
Pro tip: Ask permission to have students names and pictures printed in the media.
How To Promote A Private Music Lessons 
Getting more students is work. If you develop a reputation as the place to come to for lessons and repeat your name over and over consistently, you will develop that sought after Top position and grow to have the market share for music students.
You can do this through
Marketing
Advertising
Stories
Concerts
Charitable donations
Community Events and Performances
Trips to play music
And more!
Be patient, it doesn't happen overnight but will if your consistent.
Noel Wentworth is the former Vice President of Education of the multi award winning  Wentworth Music Education and is available available for consultation. You can reach him below.