Wentworth Gets Equality For All Music Styles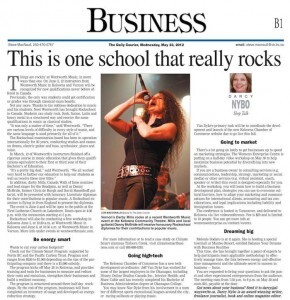 Since I was a young, the only music that was deemed education was through formal studies and testing using Classical music. Don't get me wrong Classical music is great! I honestly enjoy it now more than I did when I was a kid…but it isn't the only style of music out there. When I was young I didn't want to play Classical music. I wanted to play AC/DC or other bands that were culturally relevant to me. So I avoided Classical studies.
In 2011 I began a quest. I'd always wanted other styles to be recognized as being equal. So why? Why hasn't education kept up? There is easy music and difficult music to play in virtually every style of music. The music is already written out on publishers websites so could be used for studies and exams. Unless declared otherwise, I  an 1/8 note is an 1/8 note and a C# is a C# no matter what style of music you're playing. The Theory is the same too but in contemporary terms it leans towards Jazz spectrum for explaining things. When I'm listening to Metal I can hear all sorts of classical references. The difficulty and technique needed to play of some of the songs is right up there too. So again why hasn't contemporary music been accredited?
That's where Rockschool comes in. Rockschool has been around  for decades in the UK and I have to say it's brilliant! They write compositions with backing tracks based on artists and specific musical styles in all levels of difficulty from beginner to 1st or 2nd year  University studies. The scales are there, arpeggios, rhythmic studies, sight reading, ear training and more.  We also found that Rockschool Grade 4 was equivalent to RCM grade 6 in difficulty and Grade 8 Rockschool was like doing Grade 10 RCM.
I spent a great deal of time working with the BC Ministry of Education to get Rockschool accredited and now for the first time in Canadian History all Musical styles are recognized as educational. Not only for Electric Guitar, but Drums, Electric Bass, Piano, Band Based Keyboards and Vocals. Students can finally formally study Rock, Blues, Latin, Fink, Metal, Fusion, Pop and more and take performance or Graded exams.  Students who take exams can get external High School credit for passing Grade 4 (grade 10 credit) Grade 5 (grade 11 credit) and Grade 6 (grade 12 credit).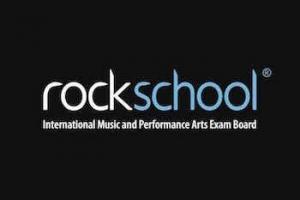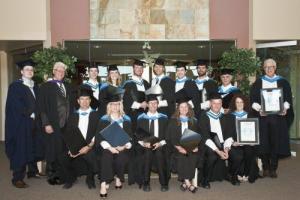 Students passing these exams need to bring their Rockschool certificate to their high school councillor to get these credits on their transcripts for external high school credit for grades 10, 11 and 12 using the Trax Code UROK10, UROK11, UROK 12. All a 4 credit value.